Spring melts the broom prices down!
NOW IS THE RIGHT TIME TO ORDER MEIREN ROTARY BROOM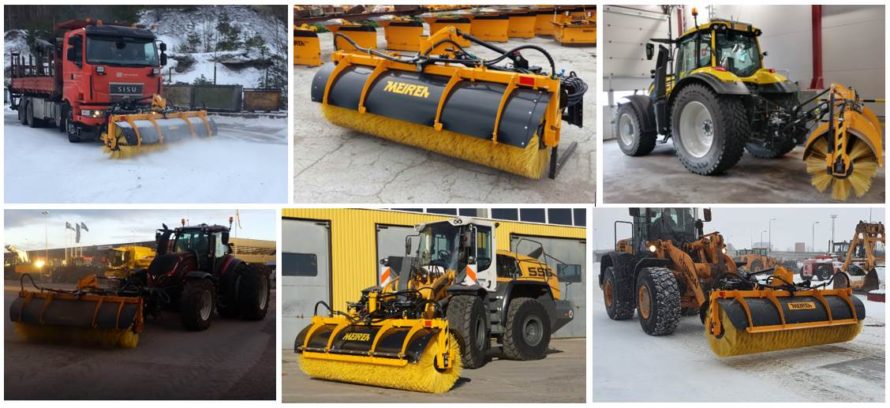 Why choose Meiren HTN series rotary broom?
HTN broom can be used with a truck, tractor as well as a loader! 
Two widths are available 2,5 m ja 3,0m (HTN2500; HTN3000)
Unique SideShift function in standard (sideshift range 930mm)
Hydraulic floating (keeps solid pressure to the ground, bristles wear slower, no need for wheels!)
Mechanical tilting 3° (broom doesn't wear uneven- to carrot, tilting can be locked)
Interchangeable broom fittings (by changing the fitting parts, you can use the broom with different vehicles)
ORDER MEIREN ROTARY BROOM WITH GOOD PRICE NOW!
More information from Meiren homepage www.meiren.ee or contacts:
Kristo Kallasmaa             +372 56 93 46 81, kristo.kallasmaa@meiren.ee
*NB! Campaign prices are valid for new rotary broom orders until 30.04.2021